PITCH
En fugue, Manon (17) quitte les montagnes suisses à la recherche de son père, qui reste introuvable. A la découverte de nouveaux liens et de son premier amour, elle s'efforce de suivre la voie qu'elle avait tracée sur la glace : devenir hockeyeuse professionnelle.
SYNOPSIS
Manon, 17 ans, adolescente à fleur de peau, excelle au hockey. Elle est l'une des rares filles à avoir pu intégrer une équipe masculine de juniors. Pourtant, ne parvenant pas à canaliser une violence qu'elle ne comprend pas, elle décide de s'enfuir pour tenter de retrouver son père, Franck, parti à Belfort et qu'elle n'a pas vu depuis des années. Il reste introuvable, mais Manon découvre qu'il a fondé une nouvelle famille. Elle fait la connaissance de Sophie (35) et de son demi-frère, Lou, (2) qui l'accueillent chez eux dans l'attente d'un hypothétique retour de Franck.
A Belfort, Manon trouve un souffle nouveau pour prendre confiance en elle et former des liens durables. Elle se lie d'amitié avec Noa, le capitaine du club de hockey local, qui la fait entrer dans sa bande et apprivoise Pat, l'entraîneur, qui finit par l'intégrer à l'équipe. Elle fait également la connaissance de Karine, une patineuse artistique de haut niveau blessée à la cheville et qui s'abîme dans la prise d'antidouleurs afin de parvenir aux Championnats de France. Les deux adolescentes, aux cœurs et corps meurtris, finiront par trouver la force de s'émanciper chacune de leur côté.
Pourtant, toutes ces relations restent fragiles pour Manon qui les appréhende et qui, malgré le fait qu'elles l'aident à croire en elle, ne sait pas toujours comment les accueillir. Mais même si Franck ne revient pas, la jeune fille parviendra à s'affirmer et à se construire à travers elles ainsi qu'à, dans ce monde presque exclusivement réservé aux garçons, renouer avec son rêve d'intégrer une équipe de hockey professionnelle outre-Atlantique.
PITCH
Manon, 17, leaves the Swiss mountains to head out in search of her father, who is nowhere to be found. As she forms new bonds and encounters her first love, she is determined to follow the path she has set herself on the ice: to become a professional hockey player. RIVIERE is a coming-of-age film which advocates tolerance by telling the story of two girls who explore their dreams and wounds on and off the ice.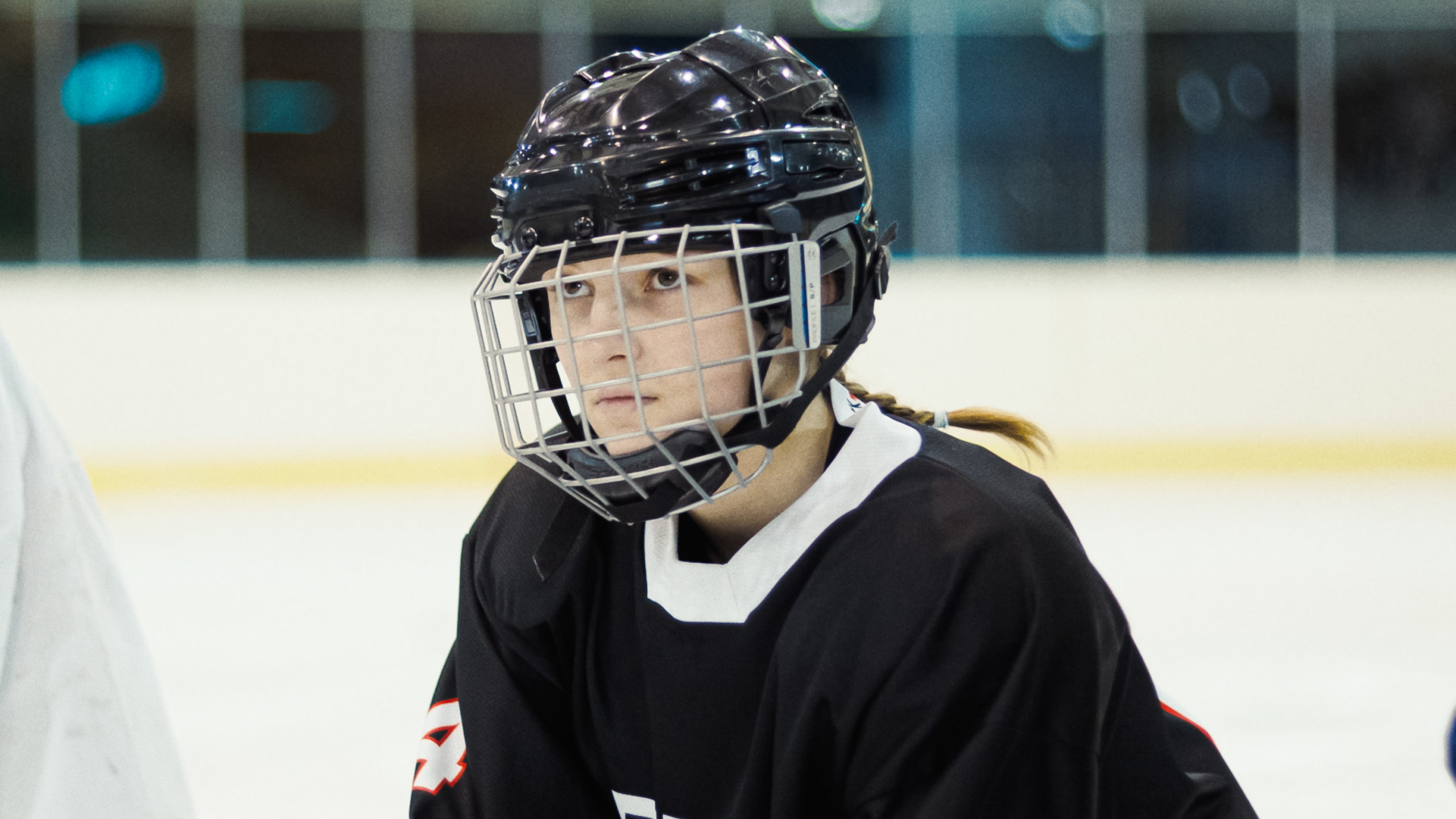 SYNOPSIS
Manon, a 17-year-old teenager with a lot on her mind, excels at field hockey. She's one of the few girls ever to make the boys' junior team. However, unable to channel a violence she doesn't understand, she decides to run away and try to find her father, Franck, who has left for Belfort and whom she hasn't seen for years. Franck is nowhere to be found, but Manon discovers that he has started a new family. She meets Sophie (35) and her half-brother Lou (2), who welcome her into their home while she waits for Franck's hypothetical return.
In Belfort, Manon finds a new lease of life to build her self-confidence and form lasting bonds. She befriends Noa, the captain of the local field hockey club, who lets her join his gang, and tames Pat, the coach, who ends up integrating her into the team. She also meets Karine, a high-level figure skater with an ankle injury, who is taking painkillers to reach the French Championships. The two teenagers, with their bruised hearts and bodies, eventually find the strength to emancipate themselves separately.
Yet all these relationships remain fragile for Manon, who is apprehensive about them and, despite the fact that they help her to believe in herself, doesn't always know how to welcome them. But even if Franck doesn't come back, Manon will be able to assert and build herself through them and, in this almost exclusively boys' world, reconnect with her dream of joining a professional field hockey team across the Atlantic.